Celebrating History
Nycote Laboratories Corporation USA is bringing back our first ever Nycote logo. Just over 60 years ago Nycote began its safety-focused, unique coating technology that ensured aerospace parts and electrical systems were safe from corrosion, friction, and wear.
We are proud to have partnered with the best airplane builders in the world. We keep that spirit alive by continuing to partner with OEMs worldwide on Next Generation Safety Coating Solutions.
The Many Uses of Nycote Coatings
While a number of you have been Nycote customers for decades, some of you may not be familiar with all of our applications. Nycote began in the 1960s and has a rich history of collaborating with OEM's. As such, we have developed an extensive library of applications across our product range.
Nycote 4-11, our first product, was originally formulated to resist Skydrol because nylon is incredibly effective at protecting parts from chemical corrosion. Later Nycote was reformulated creating Nycote 7-11 and 88. We worked with engineers to customize coatings for corrosion prevention, electrical system protection, friction reduction and wear resistance.
Whether you're protecting electrical systems, wire harness assemblies, radomes –or– you need to prevent corrosion of critical parts such as metal identification plates, fasteners, actuators, fuel containment or hydraulic systems – Nycote's optimized highly cross-linked copolymer coating has you covered.
Nycote's legacy use cases are numerous; but what else can they do? The uses for Nycote increase when engineers come to us with their unique challenges.Sometimes that means we reformulate our current coatings to their specifications.This is a process that allows for in-depth understanding of what our technology is capable of and pushes the boundaries of what our current coatings can do and become.
Advancing the Future

If you have a part that needs a specialized coating and you're not sure if Nycote is the solution, contact sales@nycote.com and we will be happy to work with you and provide samples for new projects. Look for our sample request form at nycote.com
In other exciting news, Nycote continues its tradition of working collaboratively with customers to provide innovative solutions. Future projects include research for additional aircraft interior applications, consideration of Nycote for impregnation in thermoplastics, and exciting ideas for potential new product lines.
Continuing our investments in Research and Development is paramount. Recently we've achieved fantastic results from antifungal and microbial aging tests, and we will have antiviral test results coming soon. You can read about these developments in the latest edition of Northwest Aerospace News (NWAN) and make sure to watch our emails, social media, and newsletter for updates.
Around the Globe

Nycote's European distributor, PEXA, was purchased by Addev Materials in 2019 and as of September 2020 PEXA became "Addev Materials Aerospace & Defence".Nycote is proud to partner with Addev and excited for their future.
In other news from around the globe: did you know that Nycote President & COO Marcie Simpson is also the President of Aerochemicals Alliance? Aerochemicals is a global alliance of independent chemical specialists for the aerospace industry, offering products and technical support to multinational customers with global needs. Marcie took on the role of President in 2018.
"We actively support our members and are currently considering new ways to stay connected during these times," says Simpson. Some of those ways are by promoting ACA's member's webinars and sending newsletters to keep our members and prospective members informed. You can find more information on at their website: www.aerochemicals.com
Nycote 2020 Q3 Activities & Accomplishments
Award-winning Leadership in Unprecedented Times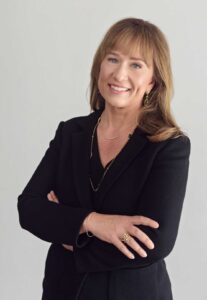 Nycote President & COO Marcie Simpson has been honored as the winner of the Vistage Member Excellence Awards | Leadership for the LA Area. This award honors a member for their recent or ongoing achievement in leadership that benefits their company, family and community. Marcie has been a Vistage member since 2016.
"As a family owned company I knew I had experience but didn't have peer support," Simpson explains "I wanted a leadership group that would allow me to grow and learn how to prepare the company for future generations."
Her commitment and contributions to the Vistage community, and her corporate leadership of Nycote, earned Marcie this prestigious recognition for 2020; a meaningful commendation in a year filled with unexpected and unprecedented events around the globe and across industries.
New Product Labels

You'll soon being seeing new labels on Nycote containers. The main purpose of the new labels is to make them more easily identifiable by incorporating a color code for each coating product. Watch for an updated user-friendly look on future Nycote orders!
Read about Nycote in the latest edition Northwest Aerospace News (NWAN)
Read our new blog: "Paint and Coating Best Practices for Aerospace Applications"
What can you do?
Work with us! We have a long history of working directly with OEM's to provide them with custom coatings solutions and we thrive in our partnerships. One of the best ways we can serve our customers across industries is to come alongside you and work with your engineering team to understand your needs and create new and/or customized solutions. For a technical advisor contact sales@nycote.com