Innovating for the Future
More than ever, the pace at which chemical companies are innovating technologies is astonishing. Material innovation and molecular manufacturing are, in large part, the reason for the quick pace of technological advancement in multiple industries. Manufacturers now face the challenge of predicting which materials and technologies will be relevant for the long haul.
At Nycote, our ongoing efforts in advanced material research and product realization will ensure continued relevance in an ever-changing chemical coating landscape. The versatility of Nycote products makes them a perfect driver for current and future additives. Our agile approach will create new opportunities to collaborate with our current and prospective customers.
We formulate our unique hybrid coatings using proprietary nylon polymer-epoxy technology, highly cross-linked to be strong like epoxy while remaining flexible like nylon. The unique formulations allow for a high level of elasticity in low temperatures and high resistance to corrosion-causing chemicals. Moreover, they adhere to a wide range of substrate types, including metal, plastics, and fabrics.
Watch for New Nycote Solutions in 2021 to Protect Assets in Challenging Environments
Nycote conformal coating technology
Nygone® coating remover removes coatings without part damage
Viral coating solution for high-touch surface areas and impregnation applications
Lower VOC coating
Advanced adhesive primer
We need your help!
Collaboration is a core value for Nycote. Our successful 60-year history comes down to hard work, listening to our customers and taking action. You have helped us push the boundaries of what is possible for an industrial coating. Will you help us by participating in a 2-minute survey?

Protecting Engines and Landing Gear from Runway Deicer
There is an ongoing debate in the aerospace community about the damage that runway deicers inflict on engines and landing gear.
Chemical deicers all work the same way, by attracting water molecules and interfering with their ability to bond to each other.
Due to many factors, including permissible chemicals and chemical cost, developing a new deicer formulation will not solve the problem. Instead, the problem may be remedied by enhanced materials and protective coatings.
A major OEM recently asked us to test our products to determine the efficacy of Nycote resistance to potassium formate and potassium acetate, two of the most commonly found chemicals in runway deicer. Testing is currently being performed on two Nycote formulations and preliminary results look promising. Final results will be announced soon.

Nycote Conformal Coating
A Conformal coating is a protective chemical coating or polymer film, typically applied 25-75µm thick (50µm typical) that "conforms" to the topography of a printed circuit board. Its purpose is to protect electronic circuitry and components from harsh environments that may contain moisture, fine dust, chemical contaminants, and in some instances, to protect from mechanical abrasion or vibration.
Conformal coatings are mainly classified into the following types: acrylic, silicone, epoxy urethane, and Paralyne (applied at much lower DFT ~ 1-2 µ֋). Currently, acrylic is the most widely used resin technology; it accounts for approximately 40% of the total consumption.
Conformal coating products are not easy to use or dispose of. They can also be time-consuming to apply and difficult to remove. Nycote's advanced nylon-polymer epoxy aims to solve some of these current challenges and is now performing testing to IPC-CC-830.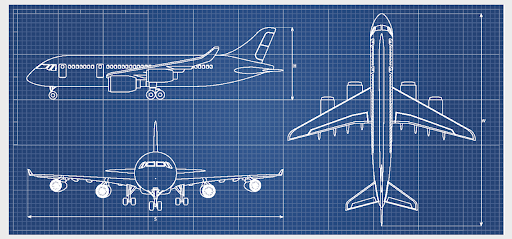 New Nycote Qualifications
Although 2020 has proven to be a challenging year, there were many upsides for Nycote. Our entire team focused on enhancing our customer service experience and business development outreach.
Travel was stopped, but we found new ways to connect and innovate with many of you. Here are some of our new qualifications that came from customer collaboration.
Space outgassing per ESE-RPT-7456-015-INTA-20
Aircraft Fuel Tank Self Sealing MIL-DTL-5578D
Aircraft Fuel Tank Crash Resistant, Ballistic Tolerant MIL-DTL-27422F
Aircraft Fuel Bladder Fabric Collapsible MIL-T-52983G
Microorganism Efficacy ISO 22196
2021 Qualifications are already in the works. We are currently testing to conformal coating qualifications. Our products are also undergoing increased environmental testing for new aerospace and defense applications. The results will be announced in our 2021 quarter-one newsletter.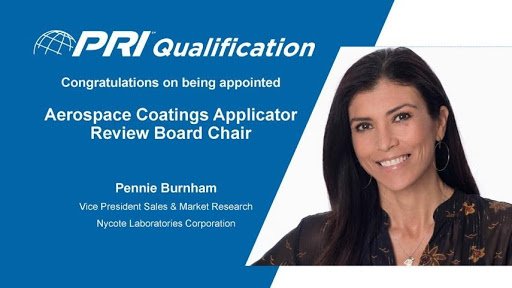 Pennie Burnham, Nycote Sales & Market Research VP, to serve as Aerospace Coatings Applicator Specialist (ACAS) Chair
The ACAS program was established to develop an industry-recognized standard for individual aerospace applicators and trainers.
The need for such a program has been acknowledged by aerospace industry professionals for years and was first discussed in 2014. The program originated from the AS7489 standard (Requirement for Aerospace Organic Coatings Applicator Certification) and will be launched this December.
Pennie will support the group and advancement of the program by "collaborating with the committee members to advance the program's agenda" and by "bringing in new members who understand the need for such a standard and who have the experience in the field to add valuable insights as the program advances."
If you would like to be a part of the ACAS Committee or apply for the program, please email pennie.burnham@nycote.com.
What do hope and faith have to do with a 2021 economic recovery?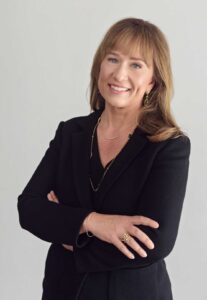 I recently read that hope and faith are both a prerequisite to optimism. I agreed with this statement because I think in order to have the best recovery after the Covid-19 pandemic, we must have optimistic people forging the way.
I've noticed that people who are naturally optimistic have the ability to visualize and, ultimately, achieve greater success, even through adversity.
At Nycote Laboratories we are optimistic for the new year! We are looking forward to supporting an economic recovery in safe air travel through product innovations and collaboration.
We look forward to getting back to international travel and seeing all of our friends who live abroad.
Happy New Year to you and your loved ones from our team.
Our New Look
Your next Nycote order may look a little different. We've refreshed our labels and organized our products by color-family.

If you would like more information about Nycote products, please contact our team at sales@nycote.com or visit Nycote.com.