An Optimistic Start to 2021
Travelers are returning to the skies, and perhaps our industry has finally turned a corner in the coronavirus pandemic. Airline shares are on the rise, and TSA has screened more than one million people every day for the past few weeks. That's still below 2019 levels by 45%. However, we see orders on the rise and understand you, our valued customers, are also preparing for the travel surge. Nycote is, as always, ready and eager to assist and serve you.
During the pandemic, we had the opportunity to collaborate with many of you, which allowed us to diversify and expand our product applications and new product offers. Your trust in our company and products is what we value, and each relationship is treasured. We thank you for the opportunities and partnerships, some of which go back more than 50 years!
Introducing the Nycote Online Store
The Nycote online store is now available to US-based customers! Our customers can now buy direct and save. Direct ordering provides end-users of Nycote products with 100% shelf-life and on-demand technical advice.
Benefits of Buying Direct
Lower prices
First-hand technical training
Freshest stock
Application support
First to find out about new innovations and applications
Collaboration between the Manufacturer and Engineers & OEM's
Direct Buy From Nycote Approved European Distributor
ADDEV Materials is Nycote's European Distributor. Customers ordering from the UK and the EU can easily find fresh Nycote stock in the UK and France. We chose ADDEV Materials as our authorized distributor for Europe due to their knowledge of paint and coating materials and their ability to stock locally in several key European locations. Explore available Nycote products on the ADDEV website!
The Nycote Difference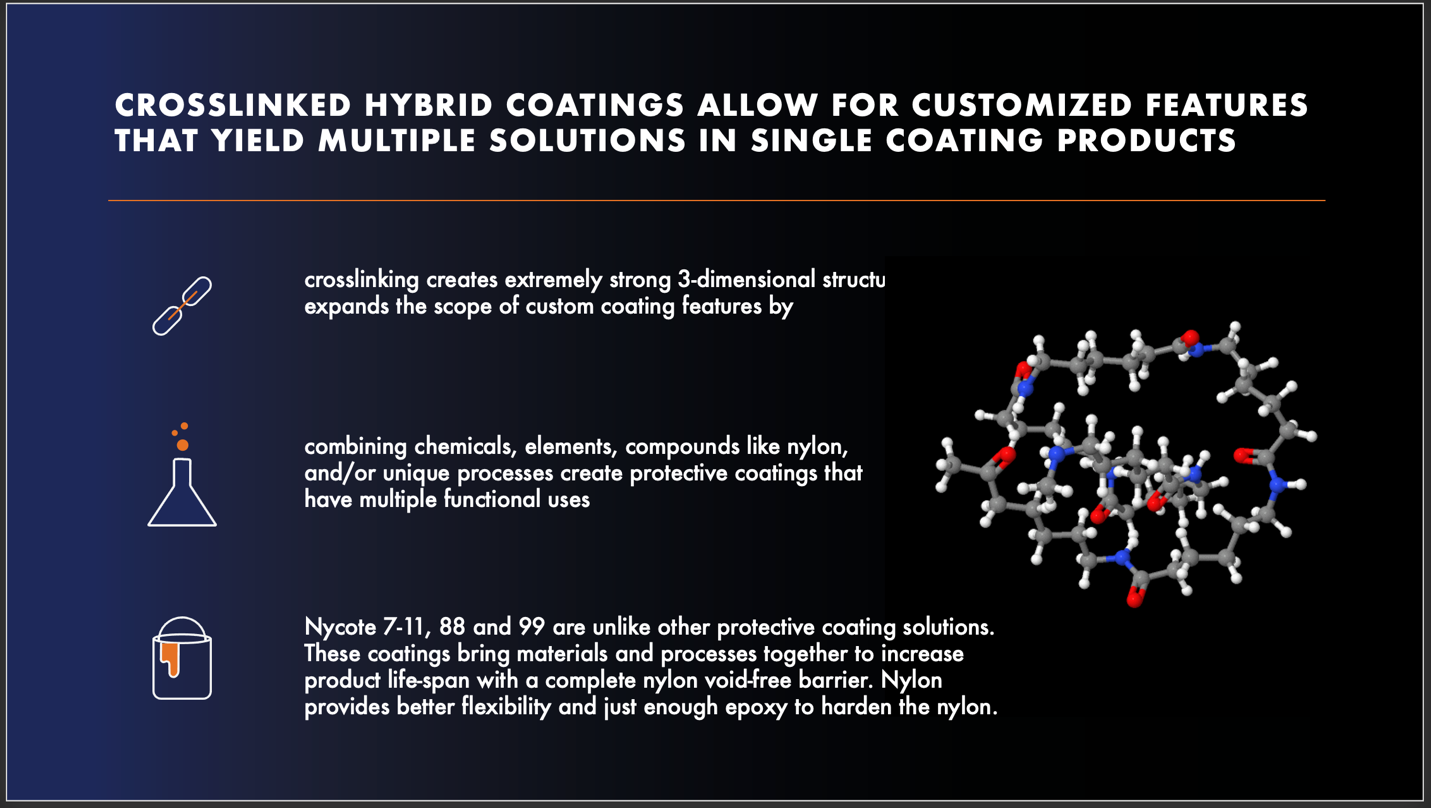 Thanks to the many opportunities to collaborate with our customers, we have new applications and new products to announce. Our updated brochure is where you can find technical information about our New and Legacy products.
Case studies provide innovative solutions with Nycote Products, such as, Protection from Potassium Formate and Acetate, common runway deicers, Outgassing on space applications, and composite and additive manufacturing applications with Nycote resins. Please contact us if you have questions about our product capabilities. Your questions fuel future solutions, and we value your feedback. View more Nycote case studies!
Events & Travel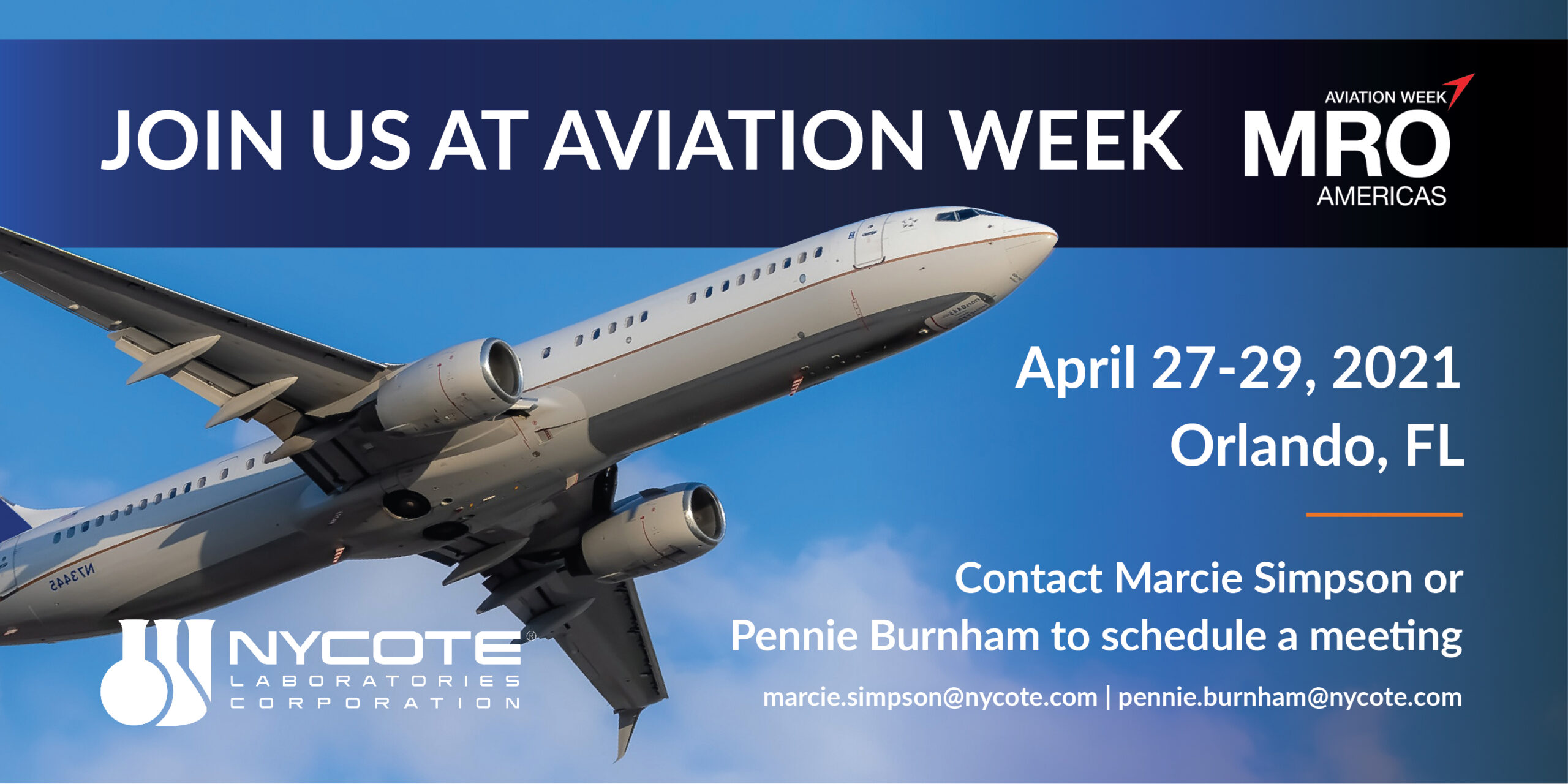 Join us at the largest aviation MRO Americas event in the world! We will be in Orlando April 27th – 29th to join the discussion on the road to full recovery in the aviation industry. This will be our first trip since the lockdown, and we hope to see you there.
Please contact our President Marcie Simpson at Marcie.Simpson@Nycote.com or Vice President Pennie Burnham at Pennie.Burnham@Nycote.com to schedule a meeting.
New Offerings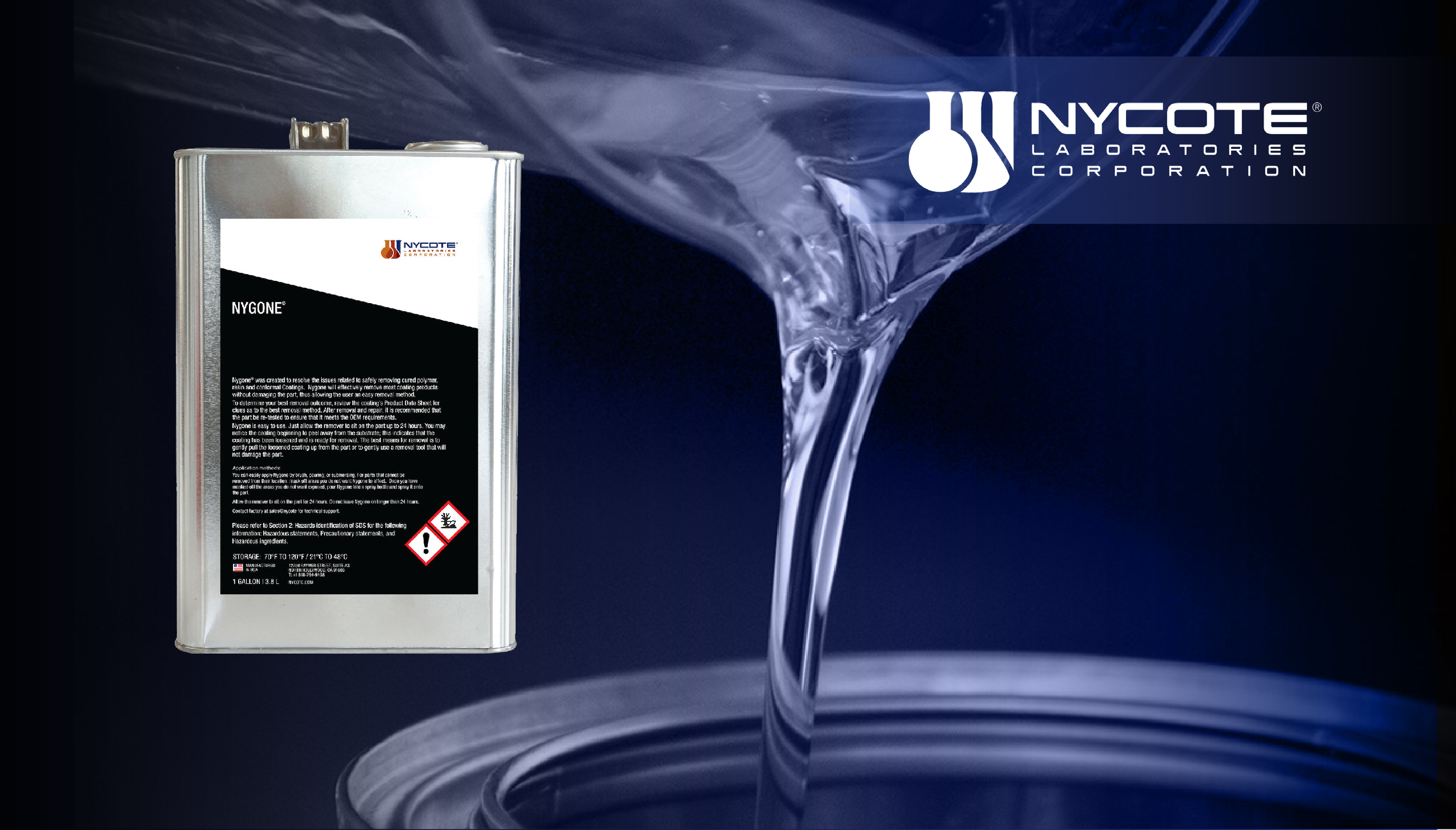 Nygone is our ultimate cross-linked polymer, thermoset resin and conformal coating remover. It is the safest non-toxic and easiest way to remove polymers and epoxies. This product eliminates the need to use heat, cold, or chemical exposure in order to remove adhesive bonds or coatings. Nygone offers safe removal while minimizing potential damage to parts.
Nycote 99-AV is our highly cross-linked multipolymer nylon epoxy coating.
Nycote Antiviral formulation is currently undergoing performance and efficacy testing. This extensive testing will provide the safest antiviral permanent coating solution on the market today. You can find out more about this formulation in the weeks to come by filling out a request for product information on our website below.
New Beginnings
Our team of high quality individuals is expanding! We welcome Marcus and Barbara to the Nycote team.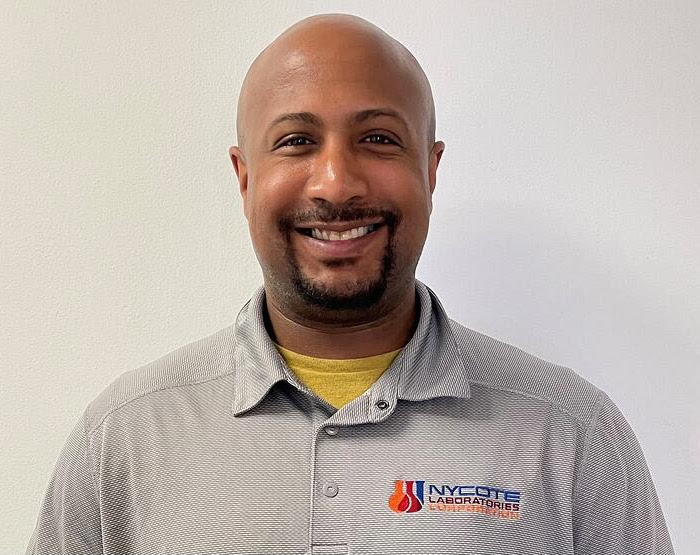 Marcus Fleming
We are happy to introduce you to Marcus Fleming. He is originally from Asheville, North Carolina. He has exceptional past warehouse management experience.
Marcus is working in our production and shipping departments and is an excellent addition to the Nycote team.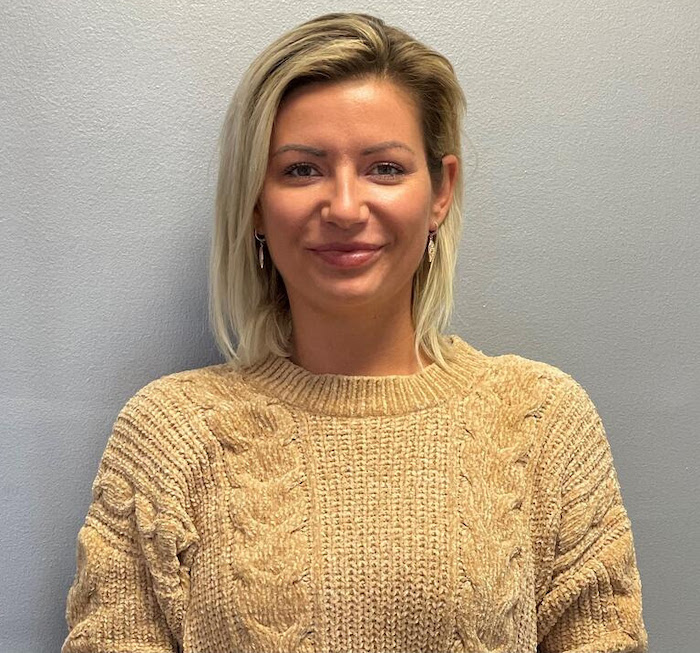 Barbara Gomes
We would also like to introduce Barbara Gomes, who comes to Nycote from England. She has worked in the Network Rail industry. She moved to the US at the end of 2020 and has extensive experience in project management support.
Barbara is an excellent addition to the team and is working on management and technical sales projects.
If you would like more information about Nycote products, please contact our sales team at sales@nycote.com.