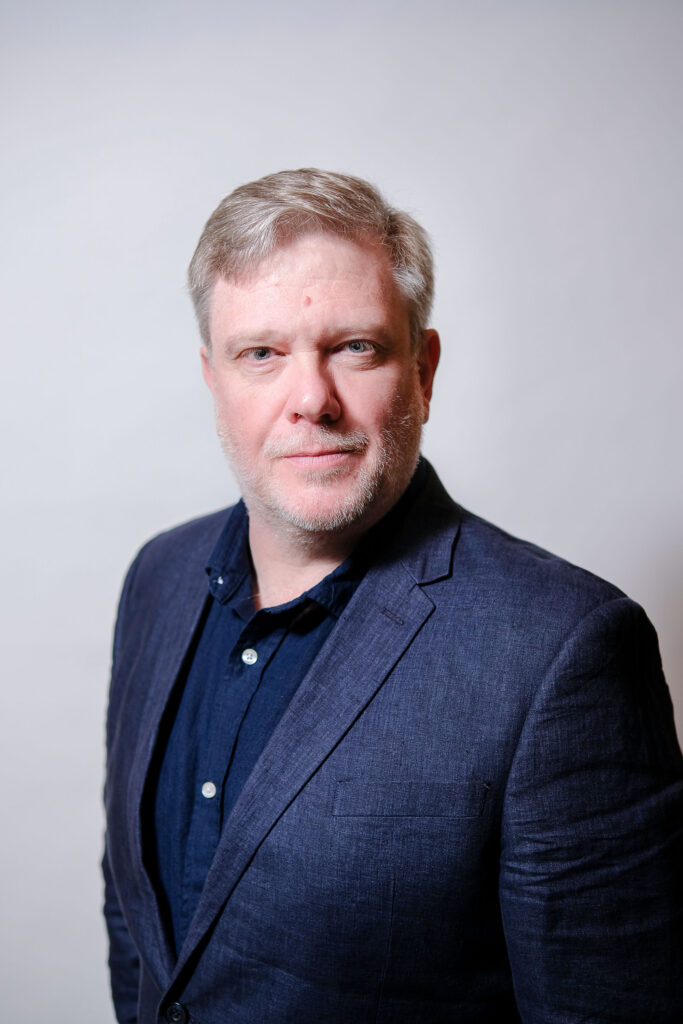 Long-Standing Industry Innovator Jim Rowbotham Tapped to Expand and Manage Nycote Laboratories' Presence in Europe, the Middle East, and Africa
LOS ANGELES, CA (MARCH 1, 2023) — For over 60 years, California-based Nycote® Laboratories Corporation has been manufacturing advanced surface coatings that deliver unrivaled anti-corrosion technology and antiviral protection. With a strong business in the Americas, Nycote has increased its exports to the EMEA region as the demand for its light, thin coatings with extreme durability and protection for mission-critical and mass transport systems are chosen by engineers.
To streamline the range of approval processes and applications and manage its investment and presence in the market, Nycote has engaged long-time aerospace, defense, and high-tech industry executive Jim Rowbotham as Vice President, EMEA Region.
"We are very pleased to have Jim at the helm of Nycote's expansion in EMEA," said Marcie Washburn-Simpson, COO, Nycote Laboratories. "He is very well connected in key markets and has a breadth of experience and know-how to accelerate our growth as a specialist supplier to major specifiers. Jim has unwavering standards which have earned him the trust of his colleagues, customers, suppliers, and major manufacturers."
Rowbotham is widely recognized as a leader in the aerospace coatings industry. In 2002, he founded Pexa, the world-renowned specialist distributor of aerospace coatings that was acquired in 2019 by Addev Materials, now the largest distributor of aerospace coatings in Europe. When acquired, Pexa had over 1,000 customers in 40 countries and supplied products to programmes of the world's top aerospace manufacturers, such as Boeing, Airbus, and Embraer.
In 2019, Pexa achieved a remarkable 70% growth in under 3 years, for which the company received the prestigious Queen's Award for Enterprise in International Trade. Before launching Pexa, Rowbotham had a successful track record as AkzoNobel's aerospace business leader for the major EU markets.
"After 40 years in the coatings industry, I look forward to helping Nycote to the next level, increasing the company's profile and expansion in Europe, my home market," said Rowbotham. "I have been working with Nycote as their distributor for many years and understand their applications and specifications. With thin, lightweight films, as well as proven long-term durability and compatibility with aerospace equipment, I have no doubt Nycote's exceptional products will be well received."
Always at the forefront of scientific innovation and listening to manufacturer demands, Nycote launched several new products that address some of the industry's top concerns while also improving performance, increasing the lifespan of assets, enhancing safety, and reducing maintenance costs.
"I look forward to addressing today's key issues in the wider transportation and electronics markets with some of Nycote's most recent technological advancements," Rowbotham went on to say.
"Nycote's range of products include anti-microbial and anti-viral coatings that offer protection against pathogens, as well as a new conformal coating for complex surfaces and an invisible optical fingerprint additive for product traceability."
Rowbotham will remain on board at Addev Materials Aerospace, with an important role in managing a number of key commercial activities in their business.
Nycote ® Laboratories Corporation is a global advanced surface coating manufacturer that can deliver unrivaled anti-corrosion protection technology for mission-critical systems to the aerospace, automotive, and railway industries, among others. Through a multi-block copolymerization process, Nycote produces clear, chrome-free, lightweight liquid coatings with the flexibility of nylon and the strength of epoxy, creating protection capable of withstanding severe environments.
Based in Los Angeles since 1959, Nycote ® Laboratories Corporation is a generational family business proudly owned by a United States Veteran (VOSB) as well as a highly accomplished woman (WOSB). Nycote's advanced coating technology is manufactured to order, suitable for both OEM and MRO applications, and is REACH Compliant. Nycote Laboratories Corporation is an ISO 9001:2015 and AS9100D Certified Company.