In honor of International Women's Day, Vistage celebrated exceptional female leaders and the lessons they have learned in their leadership journeys. From Vistage's community of high-performing leaders, they selected five remarkable women who were recognized in the 2020 Vistage Member Excellence Awards to spotlight today. They have grown their businesses, overcome challenges, and serve as an inspiration for all.
Here are their stories and personal tips for effective leadership.
Marcie Simpson, President & COO, Nycote Laboratories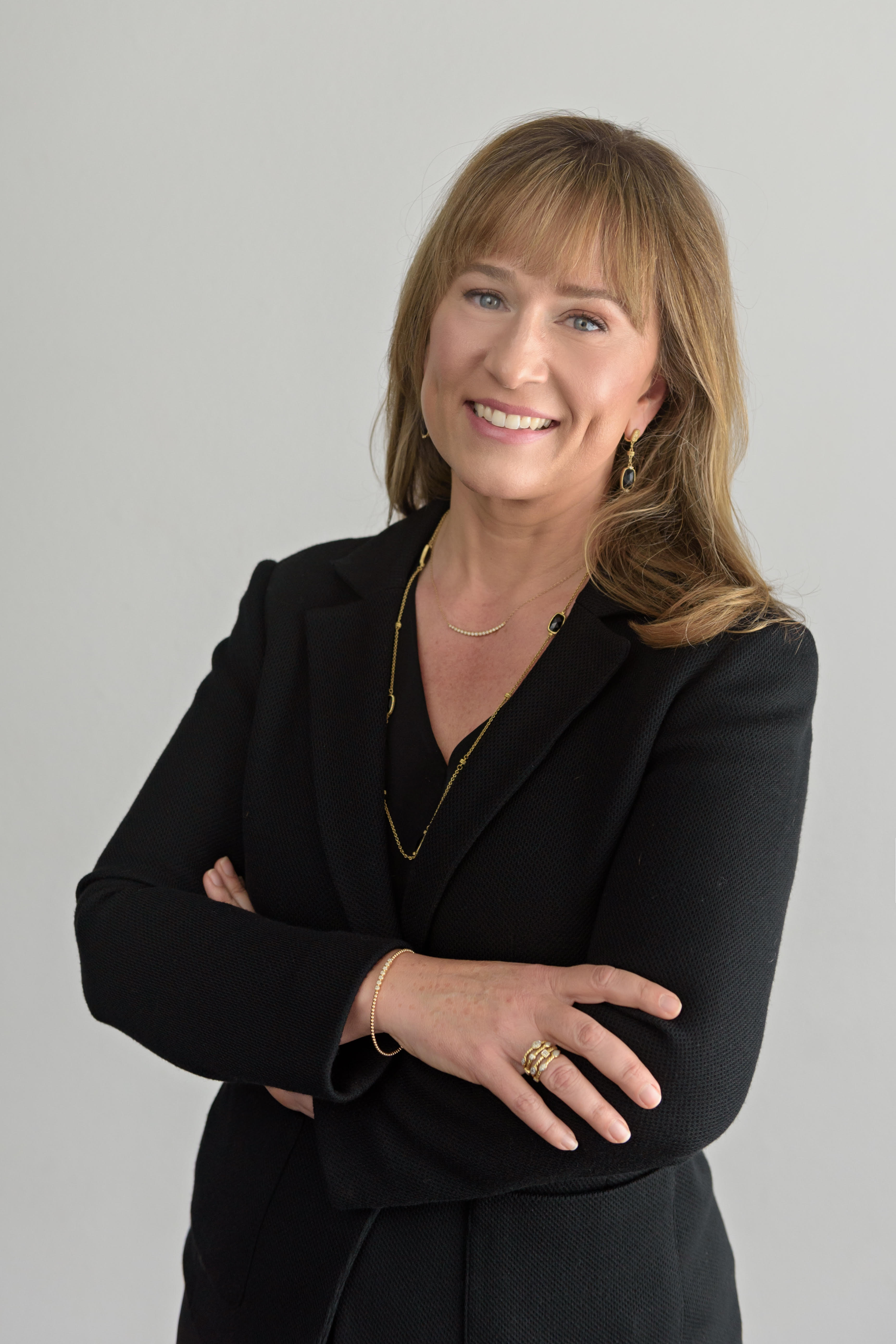 "Delegate, trust, then release," says Marcie Simpson, when asked the secret to successful leadership. At the helm of the preferred coating technology solution for clients like Boeing and Airbus, Marcie has faced challenges from the sudden loss of her business partner, to the fallout of COVID-19 with characteristic strength and perseverance.
"I'm a better leader because of it," Marcie reflects, grateful for the wisdom derived from experience.
Marcie's tips for leading through adversity:
What you survive now will power your triumphs in the future.
It's in time of challenge you find new tools in your leadership toolkit.
Pick up the pieces and keep moving forward.
If you must pivot, do so as a team.
Chris-Tia Donaldson, CEO, Thank God It's Natural
Chris-Tia Donaldson propelled her beauty business from the trunk of her car to the Inc. 5000, persevering through a breast cancer diagnosis to emerge as a powerful advocate for women. A self-confessed "workaholic," Chris-Tia was unsure how her medical leave would impact her bottom line. She found the trust she placed in her team made TGIN a better company — with sales doubled.
Chris-Tia's tips for leveraging challenge to build and improve:
Lean in to your team. Trust reinvigorates accountability.
Prioritize self-care.
Be creative. Think about how you can turn a setback into an opportunity (e.g. press, speaking engagements, etc.). People love a comeback.
Be an advocate for those imperiled by the injustice you see.
Build emotional stamina. Running a business is like being on a roller coaster. You have to buckle up and enjoy the ride.
Julie Stewart, CEO & Owner, Sportsheets International
Stalled by COVID-19 amid her best quarter to date, Julie Stewart pivoted to save her team and business, redirecting her existing company to manufacture face masks and simultaneously launching JaneCare, Inc., a care package provider that sources 80% of products from women-owned vendors.
"It wasn't all sunshine and roses," Julie recalls of launching the new business. "It was stressful. But I heard from the team, 'It's really great to be part of something positive right now.'"
Julie's tips for bold leadership:
Take a pause before you react.
Worry less about what other people think.
Trust your gut when it comes to red flags.
Combat stress by thinking less about yourself, and doing good for others.
Kelly Solomon, CEO & Founder, Signature Coast Holdings
There's a reason her Vistage peer calls Kelly Solomon, "one of the best leaders I know." Kelly grew her landscape business (recently acquired by Brightview) from her garage to one of the top 100 companies in the U.S., earning a spot on North Bay Business Journal's "Best Places to Work" for the past nine years. One of few female owners in her industry, Kelly has integrated four mergers and acquisitions in 15 years, leaning on kindness, transparency and core values when big transitions happen.
Kelly's tips for prioritizing people:
Give the whys.
Be accountable, and hold people accountable.
You can be kind and still make profits.
Prioritize staff's needs, they are the heart of your company.
Ericka Sanchez, Owner/President, MaidBrite
Ericka Sanchez started MaidBrite in 2002 with one client. 400 clients later, she is tirelessly committed to her company's success, and even more so, to ensuring respect and a quality work environment for each of her employees. It's a leadership approach that differentiates her business.
Ericka's keys to successful leadership:
Listen to your gut — trust the voice inside you.
Positive criticism is important. Abuse is unacceptable.
Care for your staff must be primary in challenging situations.
Make decisions that let your employees know they are safe, respected and valued.
These women have put their bold and effective leadership practices in place to learn through adversity and build their businesses from the ground up while prioritizing people. Enhance your leadership by leveraging their tips, and apply their perspectives to make effective decisions that will optimize your business for growth in the year ahead.
About Vistage
Better leaders lead to better decisions, which lead to better results. Vistage, the largest executive coaching organization, helps leaders succeed in both business and life. Are you a Vistage member? Nominate a fellow member for the awards program today!
About the Author
Anne Petrik is the Director of Research at Vistage. She leads the design, deployment and analysis of member surveys to contribute to the CEO community. Her thought leadership helps create insights for SMB CEOs.